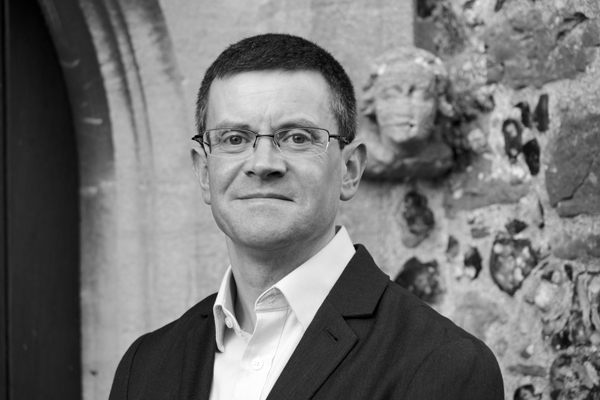 Matthew was born in London and educated at Eastbourne College. He was Organ Scholar of St. George's Chapel, Windsor Castle before reading music at Worcester College, Oxford where he was also Organ Scholar. Whilst at Oxford he was musical director of the choir and orchestra of Oxford University Press as well as conducting many university and city choirs and instrumental ensembles.
He is an experienced accompanist and répétiteur and has worked with numerous choirs across the South East. He is répétiteur to the Stour Festival and the University of Kent and was accompanist to Ashford Choral Society for almost 20 years before being appointed Music Director. He also directs the Bourne Consort which performs unaccompanied choral music largely drawn from the English choral tradition.
Matthew combines a busy career as a performer with his work in the field of Arts and Health. His work has attracted awards from the Royal Society for Public Health and the European Union and he has contributed to a number of academic studies on the health benefits of singing.
In 2010 he led delivery of the UK's first randomised control trial of singing as a health intervention and subsequently founded the charity Living Lively which encourages wider participation in singing for people over 50.